ADD Coach Academy - In The News
---
A message from David Giwerc, MCAC, MCC, Founder and President of ADD Coach Academy:
"I wanted to make you all of aware an excellent article featuring ADDCA's Director of Family Training, Caroline Maguire, ACCG, PCC, M. ED, which appeared on July 14th on the prestigious US News and World Report website.
It is very informative with great strategies for those coaches who are working with families who have ADHD kids. It is also a great resource for parents to help with establishing play dates and with a few of their child's social skill challenges."
Read More
---
We are very pleased to announce that David Giwerc, MCAC, MCC; Founder and President of ADD Coach Academy, has been selected for induction into the 2016 CHADD Hall of Fame.
Honorees to the CHADD Hall of Fame are recognized for their leadership, innovation and commitment to serving the ADHD community.
Read More
---
The 2016 Founder's Award for distinguished service to the professional ADHD community was awarded to David Giwerc by ACO, the ADHD Coaching Organization.
Giwerc, MCAC MCC Founder/President of the ADD Coach Academy, received the award on Friday, April 29th at the 2016 ACO Conference in Reston, Virginia.
Read More
---
Grant Crowell recently interviewed David Giwerc for his Super Socialize Me! series. This is episode 24: Emotional Intelligence and the Power of the Pause.
Read More
---
ADDCA Director of Training Barbara Luther recently talked about the inattentive mind, with Jeff Copper in an Attention Talk Radio interview.
Read More
---
Getting educated about your ADHD can make all the difference in the world!
by Judy Brenis Originally published in the ADDA Newsletter
Read More
---
As ADHD Awareness Month comes to a close for 2014, it seems appropriate to review some of the activities.
Read More
---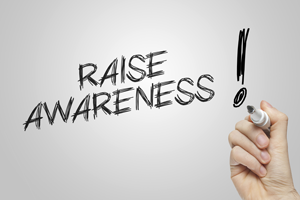 October is ADHD Awareness Month!
Read More
---
The idea of ADHD coaching was first mentioned in the book Driven to Distraction co-authored by Dr. Ned Hallowell published in 1994.
Read More
---
This is an Attention Talk radio interview with Jeff Copper and Barbara Luther, Director of Training, ADDCA.
Read More
---
David Giwerc recently did an interview with Jeff Copper of Attention Talk Radio about the importance of the power of the pause.
Read More
---
By Barbara Luther, ADDCA Director of Training, MCAC, MCC
Those of us impacted by ADHD or working in the field of supporting people with ADHD can learn a great deal by looking at other misunderstood communities and their success in raising awareness and combating discrimination. Some of the most misunderstood neurological conditions are autism, Tourette syndrome, dyslexia, and ADHD. Also misunderstood is the gay/lesbian/bisexual/transgender (GLBT) community.
Read More
---
Hello everyone and to those of you who attended last night's ADDA webinar. I just wanted to take the time to thank the 500+ attendees that were so supportive and kind-hearted during my exciting and wonderful interview. The interview was with the dynamic, compassionate and wonderful ADDA host Linda Roggli.
I have lately been so grateful to the countless number of people who have been sending their condolences and heartfelt support during the grieving process of losing my dad a few weeks ago. He may not be in the physical world but of course he will always be with me in my spiritual world.
Read More
---
It could be!

Read More
---
The ADD Coach Academy is pleased to announce its ADHD coach training program has been approved and awarded accreditation by PAAC, the Professional Association of ADHD Coaches.
Read More
---
by ADDCA graduate Judy Brenis, AAC
At the age of 32 Michael Camoin was fired from his job as a school social worker, and then diagnosed with ADHD and depression.
Eighteen years later, he is a leader in independent film production in northeastern New York, and co-founder of Upstate Independents, Inc., a network for the Association of Independent Video and Filmmakers established in 1995 and now home to more than 200 media artists.
Read More
---
By Margarita Tartakovsky, M.S.
Associate Editor
Pysch Central
Knowing what works for attention deficit hyperactivity disorder (ADHD) is just as important as knowing what doesn't. In fact, some of the tactics you're using might even exacerbate your symptoms.
Whether it's techniques that you've tried yourself or others have employed, below are seven surefire ways to unsuccessfully cope with ADHD. Plus, at the bottom you'll find techniques that actually do work.
Read More
---
New York Times
Business Section
Executive Life
By Anne Field
Click Here
Two years ago, Andrew Hearn felt as if he was going nowhere fast. He was 45 but couldn't hold down a full-time job in his field, social work, instead doing part-time stints at Planned Parenthood of New York City and Beth Israel Medical Center.
Read More
---
New York Times Magazine
By Lisa Belkin
Click Here
When Vivienne Sales finally broke her silence, she did so loudly, losing her temper in the hushed library where she worked. It was August 2003, and she had been hanging on to her job as a reference librarian by the most fragile of threads. For more than a year her supervisors at the Embry-Riddle Aeronautical University in Prescott, Ariz., had been warning her that she was sometimes sloppy and inaccurate. She was late for work too often, they said. She didn't dress neatly and appropriately. Her desk was always a mess.
Read More
---
London Times on-line
Good job? Can't concentrate? Lost your keys? Then you may have ADHD, which, as Abigail Rayner reports from New York , is no longer suffered only by children
EVERY TIME Lauren Webber, a 49-year-old sales manager from Boston, left his house, he had to go through the same frustrating ritual of trying to find the keys or mobile phone he had been holding in his hands only minutes before.
Read More
---
Inc. Magazine
by David Dent
Read More
Some eight million Americans have attention deficit disorder. One of them may work for you. Or be you...
In many ways, Dan seems like a perfect employee. He's energetic, full of ideas, and loves to brainstorm. "You put a paper clip in front of me and I'll come up with a ton of ideas about how we can use it," he boasts. But Dan (who asked that his last name not be used) admits that he can be a real pain for his managers. He'll become so enthusiastic that he interrupts his colleagues or fails to let them talk at all. In a 20-year career in marketing, he's dazzled colleagues with proposals for new products. But he's always had problems following through. So a year ago, a therapist suggested Dan get screened for attention deficit disorder. The test came back positive.
Read More
---
Examiner.com
Health & Fitness
by Jane Tolman
Read More
Education is key in helping patients with ADHD overcome challenges in their lives, says David Giwerc, founder of the ADD Coach Academy (ADDCA) at 1971 Western Avenue, Albany, NY. "If a person doesn't know which aspects of their behavior are affected by their ADHD, a coach can't expect them to understand which behaviors they have the ability to change," Giwerc said. "You don't know ADHD until you know your own brand of ADHD.
ADHD coaching is an alternative treatment sometimes used instead of, or in combination with, medication and therapy, to treat the symptom of ADHD, or Attention Deficit Hyperactivity Disorder. Coaching emphasizes education so that patients can learn about the individual traits of the disorder that are specific to their own personalities. This knowledge can help accelerate the development of personal coping strategies.
Giwerc himself has ADHD. He had two successful careers that left him bored and wanting more. Oddly enough, it was ADHD that challenged that boredom. When he began to research why there was not more attention being paid to adults with ADHD, it sparked a passion in him that had been missing in his prior working life. In 1998, together with his wife, Marla, they launched the ADD Coach Academy website (ADDCA). It is now the largest virtual ADHD coaching program in the world, and the only ADHD coaching program based in Albany. Several successful graduates of the academy remain in the Albany area.

Read More
---
A Big Step for ADDCA, a Bigger Step for ADHD Coaching
Wednesday, March 23, 2011
By: Duane Gordon
Read More
---
FOR IMMEDIATE RELEASE:
FOR FURTHER INFORMATION CONTACT: David Giwerc (800) 915-7702, dgiwerc@addca.com
ALBANY, N.Y.— The ADD Coach Academy is pleased to announce that its training program has been awarded the Accredited Coaching Training Program (ACTP) designation from the International Coach Federation.
Read More
---
Here is the link and lyrics for ADDCA's new rap song written and produced by Mary Gault who is in our Advanced 27 Coach Training program.
Read More
---
Having ADHD does not prevent you from thinking about living a better, more fulfilling life. Creating a better life has to start by embracing your ability to..
Read More
---
Permission to Proceed by Master Certified Coach David Giwerc provides adults with ADHD the keys to leading a more fulfilling life
Opening the door to success: The founder of the renowned ADD Coach Academy reveals his roadmap to discovering passion, purpose and possibility
ALBANY, N.Y. — Permission to Proceed: The Keys to Creating a Life of Passion, Purpose and Possibility for Adults with ADHD by David Giwerc provides adults with ADHD an inspiring guide to creating personal and professional success. "Inside each of us are natural strengths," says Giwerc, Master Certified Coach and founder of the ADD Coach Academy. "But for those of us with ADHD, those strengths are often buried or forgotten. By uncovering our hidden talents, we can overcome our challenges and build a path to our dreams."
This pioneering new book by a leader in the field of ADHD coaching opens the door to a world of possibility for adults with ADHD – too many of whom have given up on themselves and their dreams due to the challenges of ADHD. David, who was diagnosed with ADHD at age 38, shows readers how to
Recognize their unique brain wiring
Define their own "brand" of ADHD
Maximize strengths and minimize weaknesses
Rediscover inspiration and motivation to pursue their passions
Cultivate "habits of the heart" to achieve their life purpose
Read More
---
This year's ADD Coach Academy Conference was a life-changing experience, full of connection, creativity and camaraderie that brought together the Academy's outstanding, international, ADHD coaching community. It was energizing for all who attended.
We were inspired with the benevolent, compassionate and purposeful presence of our ADDCA coaching community. It was an experience that we will carry with us in the days to come.
ADDCA's vision continues to expand in significant ways; not only through live conferences but also via the important work you are all doing to empower your clients, every day.
For those of you who were unable to make it.. the conference presentation recordings are now available!
Read More
---
Here's a true story about how the coaching process empowers adults with ADHD to pursue their passionate purpose and what happens when they do.
Read More
---
October 5th, 2010 10:40 am ET.
by Jane Tolman of Albany ADHD Examiner, http://www.examiner.com/adhd-in-albany/education-is-key-to-adhd-coaching-says-top-albany-adhd-coach
Education is key to ADHD coaching says top Albany ADHD coach: "...
Read More
---